What Parcel Carriers Don't Want You To Know with Giles Taylor of Trans-Solutions Consulting
Carrier Sourcing & Freight Rate Negotiation
You can always get a lower price. But, can you get a lower price and maintain or improve service? Trans-solutions maintains a detailed benchmark database of carrier rates. We know what the market will bear and can leverage this knowledge and our carrier relationships to cut your current contract rates 10%-35%.
Engineering & Supply Chain Optimization
sometimes you just have to re-engineer to problem. Trans-Solutions compares all key measures of transportation efficiency – rates, shipping performance, and staffing – to industry benchmarks to identify areas of greatest opportunity.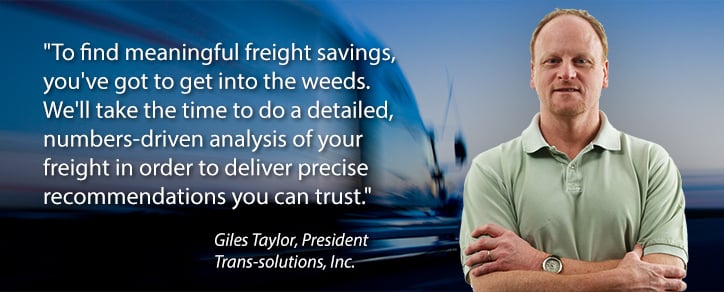 ROI in 90 days or less on many cost reduction projects.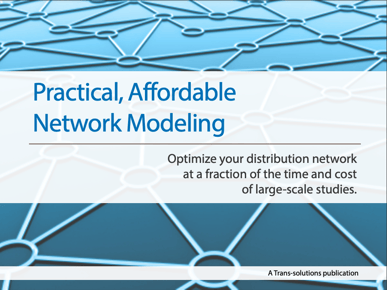 Practical, Affordable Network Modeling
Practical Affordable Network Modeling
Optimize your distribution network at a fraction of the time and cost of large-scale studies
Freight Rate Negotiation: Five Things Carriers Don't Want You to Know
Get Inside Information to arm yourself for successful carrier negotiations.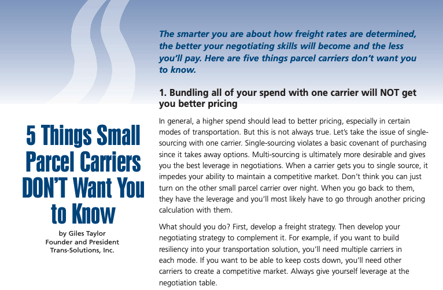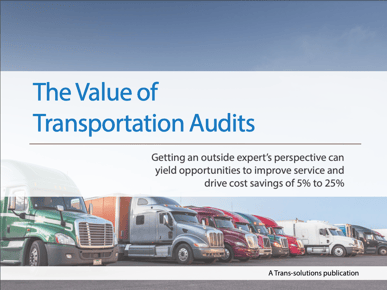 The Value of Transportation Audits
Getting an outside expert's perspective can drive cost savings of 5% to 25%.